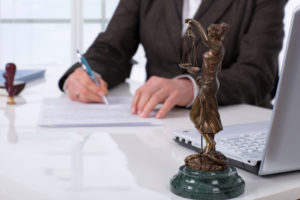 Discovery Meet & Confer
Take your responsibility to meet and confer very seriously because there's a big risk associated with not doing it especially when it comes discovery disputes related to the complexity of exchange of electronic stored information that may be relevant to litigation.
The court may impose monetary sanctions on any party or attorney, who fails to meet and confer in good faith for not complying with the Federal and State Rules for the exchange of evidence. Rules 26 (f) of Federal Rules of Civil Procedure (FRCP) suggest that parties meet on a variety of discovery topics to include a discovery plan.  Rule 26 govern the general scope and limitations on discovery and Rule 34 relates to request for documents as it pertains to electronic discovery.  This is normally followed by the filing of a complaint and answer.
D1 Legal will assist our clients with the hold/preservation orders, spoliation prevention and protection of relevant metadata while making evidence collection and productions of business records defensible and compliant with the FRCP and State Rules.
D1 Legal will assist our clients with:
The hold/preservation orders

Spoliation prevention

Protection of relevant evidence during collection

Productions of business records in a defensible format

Compliant with the FRCP and State Rules