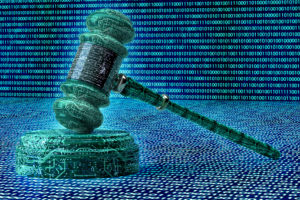 What is Litigation Hold/Preservation?
Litigation hold (also known as "preservation orders" or "hold orders") is a stipulation requiring a company to preserve all records and data that may relate to a legal or anticipated action involving the company.
This is normally initiated with a notice or communication from in-house or outside legal counsel to an organization that suspends the normal retention disposition or processing of records (paper & electronic), such as backup tape recycling, archived media and other storage and management of documents and information. A legal hold will be issued as a result of current or anticipated litigation, audit, government investigation or other such matter to avoid evidence spoliation. Legal holds can encompass business procedures affecting active data, including backup tape recycling.
D1 Legal helps our clients to bridge the gap between legal, records and IT.  We automate the process of internal investigations once litigation is anticipated or threatened or commences.
Our partnership with Total Discovery allows us to help legal professionals, corporate counsels and information officers create an organization-wide system-of-truth used for corporate IT and Legal organizations to ensure compliance with data preservation and discovery obligations across the enterprise.
We assist our clients with:
Documenting the Litigation Hold

Preservation of Electronically Stored Information (ESI)

Implementing the Litigation Hold

Systems Identification & Data Asset

Monitoring